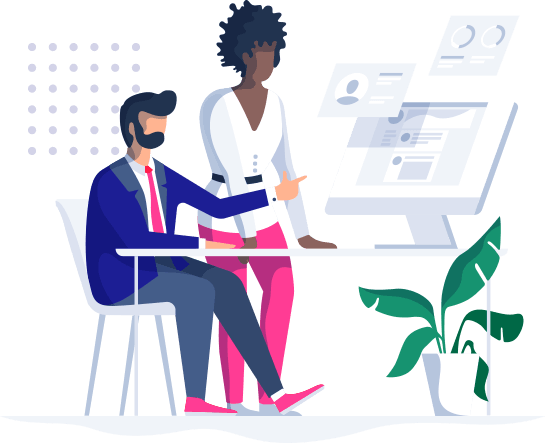 Heighten Your Business With Our Affordable Quality Services
Our aim is to provide the best SEO and web development services in your preferable budget. No matter if you are just starting or already growing, our helping hand will boost up your potential for sure. We are a team of qualified SEO specialists, developers and industry experts that help us to create a diverse portfolio. For over 5 years of experience in this ongoing industry, now, Foxous is a place where people can rely on.
Scale Up Your Business With Our Highly Skilled Professionals
Need SEO services or web development solutions? You are in the right place. Having a diverse working experience with many startups, small businesses and big corporations, our professionals are highly competent and extremely passionate in their specific industry.
Community Backlink

We always prefer to create community backlinks from high authority forum sites to enhance your SEO score.

Foundation Backlink

Foundation backlink is a crucial part of building your SEO friendly website at an early age. No worries! We are here.

Guest Posting

Our seasoned writers and link building experts will look after your quality guest posting to improve search visibility.
Local SEO

Our local seo services will help you to find your potential customers and ensure a strong online presence locally.

On-Page SEO

Hire us to make your SEO effort worth and get the maximum output of our premium on page SEO services.

PBN

Though PBNs have some limitations, we are always aware of your website's condition. Count on us, get PBN links at a cheap rate
WordPress Design & Development

Your business needs a website and WordPress is easier to manage. Let us know if you want to build a website for your business.

WordPress Speed Optimization

Speed up your WordPress site and ensure your user's full satisfaction while they are staying on your website.

E-commerce Design & Development

We provide custom eCommerce design and development solutions to you by using popular WooCommerce platform.
Know About Foxous From Our Client's Perspective
We always value our client's feedback as satisfying our clients is always our top priority. Our clients are happy to collaborate with us, most of them are taking our service for a long time.

First of all, let me tell you that the work is done very meticulously. Backlinks promise what you want. The work was delivered on time. The seller is very courteous and knows his job. He wrote to answer all my questions and was always interested. Would definitely recommend.
Cybokron

Good job!!! Service delivered according to agreement !!! I did the sample verification of the links with their respective DA's and PA's and all are well positioned. The salesperson demonstrated a knowledge of the area and was always willing to answer any doubts, as well as to make corrections in case of any mistake. Thank you!!! Highly recommend the service !!!
RoberFran

Excellent and prompt service. Did exactly what I had asked and everything checked out. My website is in the process of ranking well. I'll give it a few more days to see the real effect of this service, but looking good. I'll work with him again for sure!

Delivered as advertised and on time, I highly recommend and will use again in the near future  for other projects. I am looking forward to seeing the impact of the work completed over time on my website.
Rick

WOW! Excellent work, thank you Foxous. I will be buying again for sure. Delivered on time as promised, fast and professional service. I give Foxous a big thumbs up for great service
William Tailor

This a perfect job done. The result of which I beleive will come very soon. Thank for a good job and I promise to continue to patronise you. God bless you.
Albert Mikey

I have fully satisfied with the work done by the seller. New seller but experience level is too high. highly recommended to all. Everybody can get services from him. Thanks
Wisper Collin

Super! Foxous does this job perfectly. I am very satisfied. I will work with it again. I think you will be very pleased if you work with him on this issue.
Lina Doris