Speed Up Your WordPress Site & Level Up Your Business
WordPress speed optimization plays a vital role when the question of smooth user experience comes. We all know the story of hare and tortoise. You need the fastness from hare and steadiness from tortoise as 57 percent of your visitors will go elsewhere if your site takes more than 3 seconds to load. Don't let your slow WordPress website ruin your brand and business. We're here with the country's best WordPress speed optimization service to make your site blazing fast. Give your all concerns and worries to us, we'll love to see you on top by taking our WordPress speed up service.
The Nuts and Bolts of Our WordPress Speed Optimization Service 
WordPress speed optimization is the process of fixing the speed of your below standard WordPress site. It's necessary to make WordPress load faster to give your visitors a solid browsing experience. About 88 percent of your visitors won't like to return having a bad experience from your WordPress website. 
Ensure maximum fastness of your WordPress website to gain more visitors and a better ranking. Give them something to remember and ends up with possible maximum profit to give you a boost in your business.
What WordPress Speed Optimization Services We Offer? Check It Here!
Comparing the country's other website speed optimization service providers, we offer more budget-friendly WordPress speed up services. You don't need to think about how to speed up your WordPress site when our dedicated speed optimization experts are here. Our professionals are waiting for you with the answer of how to increase the speed of the WordPress website.
Plugin Inspection

Installation of a plugin from unrecognized sources will make your WordPress website worse instead of making it unique. We make complete plugin research of the website to sort out necessary, faulty, and outdated and fix them to make your WordPress site as fast as it needs to be with minimum size.

Ecommerce Optimization

It's expected for online stores that customers will visit one page to another, one product to another while visiting your eCommerce website. Blazing fast browsing experience will help to increase your conversion into sales with a possibility to come again. We ensure to give your customers e prominent browsing experience.

Minifying Resources

We highly focus on the size of HTML, CSS, and Javascript as they have a huge impact on loading sites faster. Reducing the size, we also ensure the loading of Javascript files later to make initial loading lightning fast. We check the stability of your site after minifying as we believe not to compromise anything.
Visual Media Optimization

Using photos and video is an interactive way to present information about your products or services. But larger size and number can make your site slower like the tortoise creating a bad impression on your visitors. We optimize and compress every single photo and video for a faster browsing experience ensuring to remain of original quality.

Font Correction

You may think about using fancy and exciting fonts for your website. They may look great but will put a high negative impact on WordPress speed optimization. We ensure to have the best fonts on your site suitable for both high speed and user-friendly look. Your WordPress site will be able to interact with visitors, don't worry.

Database Optimization

The database is the ultimate destination of information through your website. There is a possibility that the database is affecting speed becoming cluttered. We fix up your database by removing unnecessary files to make it slim and faster than ever. We ensure the best optimization of your database with our intelligent database experts.
The services we mentioned above are basic offerings from us and we'll love to add more based on your requirements. If you want to make a custom deal with us, then a huge welcome from us. We'll be happy to achieve your goal together with our website speed and performance optimization service.
Still, Have Confusion in Mind? Let's See How We Work!
Understand Your Goal
We believe it's important to understand the goal properly before doing anything. Our experts will listen to everything you want, everything you need. Then they ensure them by investing proper time, method, and effort. Your WordPress dashboard will get a new look with a faster speed of your website, we promise.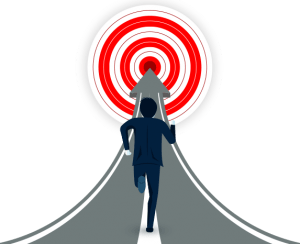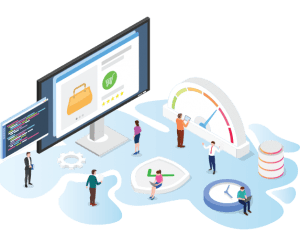 Implement Our WordPress Speed Optimization Strategies
Following our effective and secret WordPress speed optimization strategies, we're growing faster. Our experts ensure you get what is needed to improve WordPress speed with visible improvement.
Fix Technical Issues
You don't need to worry about any kind of technical issue while working with us. We're highly determined to solve them to ensure a prominent browsing experience for your targeted audiences. Run freely in your field as we're behind you with all support.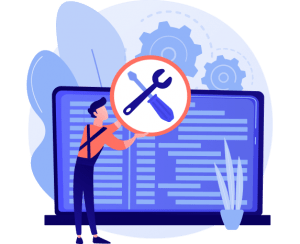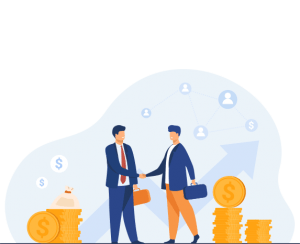 Submit Progress Report
We ensure every cent you spend on your WordPress website will bring something valuable. We send speed optimization reports regularly having a strong belief in transparency. Don't need to worry anymore questioning why your WordPress is running slow.
Maintenance
Hard work without proper maintenance may lead you to failure. We perform routine maintenance to increase the speed of your website. Our maintenance experts will take care of every single thing properly.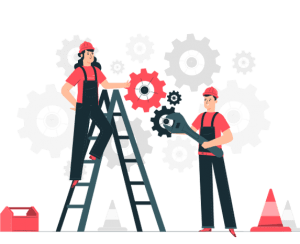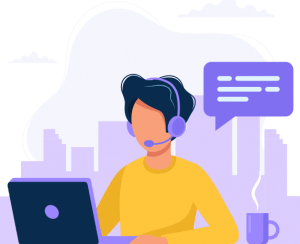 24/7 Customer Support
You may need help from us at any time, any day. Knowing that our support team prepares to give you a solution whenever you need it. You'll get the best customer support from us without any doubt.
Why Should You Work with Us Over Others?
Your WordPress site may be small or large, it's quite impossible to achieve your goal giving your visitors a bad browsing experience. We follow the best way to speed up the WordPress site and reduce server response time by our prominent experts. We make sure your website to be one of the fastest in the entire world having the best possible user experience. How can we say that? Well, ensuring effective strategic planning, we do that no one else does. We focus on implementing the right things in the right way and give search engines the things they want to make a lightning-fast website. We believe success depends on hard work besides consistency and we'll confirm you both to reach the milestone at any cost. Feel your dream to tell us, we promise to achieve everything together.
Frequently Asked Questions
Why is speed important for my website?
-A blazing fast website will create a positive impression among visitors with a probability to come back again. The goal of a website is to convert visitors into customers and that is why speed is a very important factor.
How to check WordPress website speed?
-There are many kinds of tools to check WordPress website speed such as Google PageSpeed Insights, GTmetrix, WebPagetest, etc. You can use any one of them or all to check website data.
What slows down my WordPress website?
-There may be many reasons behind your slow WordPress website. The primary reasons for a slow WordPress website are bad plugins, unoptimized images, external scripts, bad web hosting services, etc.
How can I speed up my WordPress website?
-Speeding up your WordPress website is a continuous process and you need to maintain many things such as using a lightweight theme, optimizing image size, minifying JS and CSS files, cleaning up the WordPress database, etc.
Is WordPress mobile optimized?
-A mobile-optimized website ensures a good content browsing experience using a mobile. Now it's quite possible by following some tips and tricks. You need to reduce images and optimize your plugins and themes. Using a great web host, consider a mobile app, and avoid common SEO mistakes can successfully make your WordPress website mobile optimized.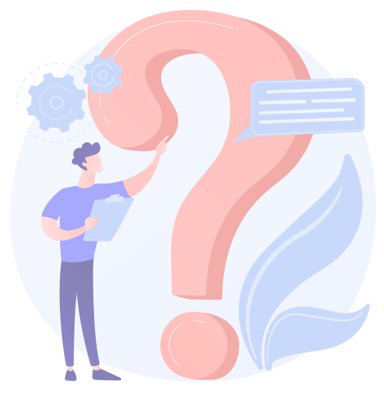 Related Services